1 Kg Bag Rhum Chocolates
Cuneese chocolates with delicious chocolate and Caribbean rum filling, enclosed in a 56% Ecuador dark chocolate shell.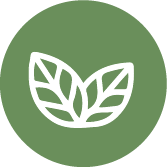 Vegan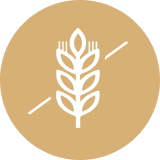 Gluten Free
£66.00
-15%
£56.10
A 1 kg bag of Cuba Rhum, the typical, rum-scented chocolates from the city of Cuneo. Cuba Rhum is a rum-scented chocolate, with a soft centre made of dark chocolate, milk and Rum, covered in a 56% dark chocolate shell. The Cuba Rhum wrapper with red stripes bears its its original name and city of origin. It has a twisted wrapper and for this reason Cuba Rhum chocolates are rather voluminous and very suitable for filling biscuit jars. Cuba Rhum is a particularly delicate chocolate; we recommend keeping it in a cool place without too much light and away from other chocolates that may take up the taste of rum if they come into contact with Cuba Rhum. Compared to other chocolates, we recommend faster consumption to better appreciate its aromatic notes. The 1 kg bag contains 53 iterms of about 19 g, it is a sturdy bag, without any decorations or ribbons.

FREE SHIPPING
for orders above 59£

FAST AND SAFE SHIPPING
dispatched in 2-5 working days

DARK CHOCOLATE (COCOA SOLIDS: 56% MIN.) WITH RHUM (10%) AND CHOCOLATE (14%) FILLING (39%). GLUTEN-FREE INGREDIENTS: Sugar, Cocoa mass, Cocoa butter, Water, Rum (54% ABV) 5.1%, Caribbean Rum (70% ABV) 5.1%, Glucose syrup, Cocoa mass (New Guinea), Cocoa powder, Emulsifier: SOY lecithin, Thickener: vegetable fibre (psyllium seed husk), Natural vanilla flavor, Natural flavouring. MAY CONTAIN TRACES OF NUTS AND MILK
Nutritional values
per
100
g