Assorted chocolates with 70% less sugars, Gem book box 366g
Assorted chocolates with 70% less sugar in a book-shaped tin. This gift pack contains dark Gianduiotto, dark Cremino, dark Granblend and milk chocolate treats with 70% less sugar than standard Venchi recipes. Try them all!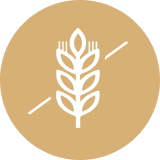 Gluten Free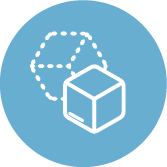 Less Sugar
£38.00
Assorted chocolates from the 70% less sugar* range in an elegant book-shaped tin. *Compared to standard Venchi recipes. If you love high-quality natural ingredients and want to indulge in a guilt-free moment of bliss, this is the chocolate selection for you! Discover the intense flavour of Extra-Dark Gianduiotto, Extra-Dark Cremino, Milk Granblend and Extra-Dark Granblend: select cocoa mass and an array of delicious, balanced recipes free from artificial sweeteners.

FREE SHIPPING
for orders above 59£

FAST AND SAFE SHIPPING
dispatched in 2-5 working days in an isothermic container

ASSORTED CHOCOLATES. GLUTEN FREE INGREDIENTS: Chicory root fiber, Cocoa mass, Cocoa butter, Piedmont HAZELNUT paste, Cocoa powder, Whole MILK powder, ALMOND paste, Sugar, Emulsifier: SOY lecithin, Concentrated MILK butter, Ground vanilla beans. CONTAINS / MAY CONTAIN TRACES OF: MILK, SOY, NUTS
Nutritional values
per
100
g