Dark Chocolate Experience Kit 910 g
A set inspired by the intensity of dark chocolate and tailor-made for lovers of it, with different forms and recipes to enjoy: chocolate blocks, bars, Nougatine and spread. Fine cocoa blends for an experience brimming with wonderful flavours and aromas!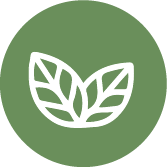 Vegan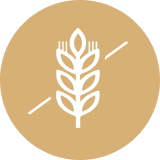 Gluten Free
£76.00
The undisputed star of this selection? Intense and aromatic dark chocolate! Inside: Chocoviar Bar covered with 75% chocoviar chocolate grains; Dark Suprema spread with Piedmont Hazelnuts and olive oil; 85% Venezuela Dark Chocolate Bar; 100% South America Chocolate Bar; 75% Nibs Chocolate Bar; Nougatine chocolates. A journey into fine cocoa blends, for a truly unique taste experience!

FREE SHIPPING
for orders above 59£

FAST AND SAFE SHIPPING
dispatched in 2-5 working days

THE BOX CONTAINS N° 1 BAR EXTRA DARK CHOCOLATE (COCOA SOLIDS: 85% MIN.). GLUTEN-FREE INGREDIENTS: cocoa mass (Venezuela) 78.5%, Cane sugar, Cocoa butter. MAY CONTAIN TRACES OF NUTS, MILK AND SOY NUTRITIONAL VALUES PER 100 g - ENERGY: 2524 kJ/610 kcal, FAT: 49.4 g, of which saturates: 29.6 g, CARBOHYDRATE: 24.3 g, of which sugars: 14.9 g, PROTEIN: 11.0 g, SALT: 0.20 g N° 1 BAR EXTRA DARK CHOCOLATE (COCOA SOLIDS: 75% MIN.). WITH CHOPPED ROASTED COCOA BEANS (10%). GLUTEN FREE INGREDIENTS: Cocoa mass, Sugar, Cocoa butter, Toasted cocoa nibs 10.0%, Cocoa powder, Emulsifier: SOY lecithin, Natural vanilla flavor. MAY CONTAIN TRACES OF NUTS AND MILK NUTRITIONAL VALUES PER 100 g - ENERGY: 2410 kJ/582 kcal, FAT: 44.8 g, of which saturates: 26.8 g, CARBOHYDRATE: 28.9 g, of which sugars: 21.7 g, PROTEIN: 9.7 g, SALT: 0.13 g N° 1 CARAMELIZED CHOPPED HAZELNUTS (66%) COVERED BY DARK CHOCOLATE (COCOA SOLIDS: 56% MIN.). GLUTEN FREE INGREDIENTS: Caramelised Piedmont HAZELNUT (sugar, Piedmont HAZELNUT 48%) 66.2%, Cocoa mass, Sugar, Cocoa powder, Cocoa butter, Glazing agent: gum arabic, Emulsifier: SOY lecithin, Natural vanilla flavor. MAY CONTAIN TRACES OF OTHER NUTS AND MILK. NUTRITIONAL VALUES PER 100 g - ENERGY: 2245 kJ/539 kcal, FAT: 32.7 g, of which saturates: 9.2 g, CARBOHYDRATE: 50.4 g, of which sugars: 47.9 g, PROTEIN: 7.6 g, SALT: 0.04 g N° 1 COCOA MASS FROM SOUTH AMERICA. GLUTEN FREE INGREDIENTS: Cocoa mass from South America. MAY CONTAIN TRACES OF NUTS, MILK AND SOY NUTRITIONAL VALUES PER 100 g - ENERGY: 2572 kJ/623 kcal, FAT: 54.0 g, of which saturates: 32.4 g, CARBOHYDRATE: 12.5 g, of which sugars: 0.5 g, PROTEIN: 14.0 g, SALT: 0.25 g N° 1 SPREAD EXTRA-DARK CHOCOLATE AND HAZELNUTS PASTE SPREAD. GLUTEN FREE INGREDIENTS: Sugar, Fat-reduced cocoa powder, Piedmont HAZELNUT paste 20.0%, Extra dark chocolate (fat reduced cocoa powder, sugar, cocoa butter. Cocoa solids: 76% min.) 15.6%, Sunflower oil, Olive oil 2.1%, Emulsifier: SOY lecithin, Natural vanilla flavor. MAY CONTAINTRACES OF OTHER NUTS AND MILK. NUTRITIONAL VALUES PER 100 g - ENERGY: 2263 kJ/545 kcal, FAT: 37.9 g, of which saturates: 8.0 g, CARBOHYDRATE: 35.5 g, of which sugars: 29.4 g, PROTEIN: 9.8 g, SALT: 0.01 g N° 1 BAR WITH FILLING [57.5%] WITH EXTRA DARK CHOCOLATE (COCOA SOLIDS: 75% MIN.) [45.1%] AND COVERED BY EXTRA DARK CHOCOLATE (COCOA SOLIDS: 75% MIN.) [25%] AND EXTRA DARK CHOCOLATE (COCOA SOLIDS: 75% MIN.) GRAINS [17.5%]. GLUTEN FREE INGREDIENTS: Cocoa powder, Cocoa mass, Cocoa butter, Sugar, vegetable oils and fats (sunflower oil, cocoa butter, olive oil), Emulsifier: SOY lecithin, Natural vanilla flavor. MAY CONTAIN TRACES OF NUTS AND MILK NUTRITIONAL VALUES PER 100 g - ENERGY: 2505 kJ/606 kcal, FAT: 50.5 g, of which saturates: 25.7 g, CARBOHYDRATE: 23.5 g, of which sugars: 18.3 g, PROTEIN: 8.5 g, SALT: 0.07 g