Gianduia No. 3 Hazelnut chocolate cube 100 g
Gianduia No.3 chocolates with a crunchy Piedmont Hazelnut inside. Creamy but without milk.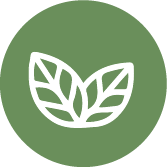 Vegan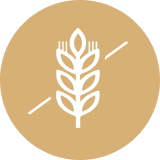 Gluten Free
£8.20
Gianduia No. 3 Chocolate Cubes: a crunchy whole and lightly toasted Piedmont Hazelnut enrobed in a cube of creamy, intense and milk-free Gianduia No.3! Vegan friendly.

FREE SHIPPING
for orders above 59£

FAST AND SAFE SHIPPING
dispatched in 2-5 working days

'GIANDUJA' NUT CHOCOLATE (COCOA SOLIDS: 35% MIN.) FILLED WITH ONE WHOLE TOASTED HAZELNUT. GLUTEN FREE INGREDIENTS: Dark chocolate (cocoa mass, raw sugar, cocoa butter. Cocoa solids: 63.6% min.) 49.5%, Piedmont HAZELNUT paste 31.5%, Piedmont HAZELNUT 10.0%, raw sugar 9.0%. MAY CONTAIN TRACES OF OTHER NUTS, MILK AND SOYA.
Nutritional values
per
100
g